What a day in the life of a blogger!
It all started when the whole local blogger community was invited to the launch event by Mobilink and Google to join hands and make good use of the social media and blogger community to create a stir in the online world and announce the launch of the Motorola Milestone. The launch event was quite a happening event right from the beginning with free giveaway key chain with a 50 year calendar, red bull servings and a cool setting altogether.
I thought I'm the last person to reach as I got quite late though I found out the event is yet to start when I finally reached the venue. The event was all about Mobilink, its new handset Motorola Milestone and obviously the Android 2.1 OS by Google. The session was really interactive with not only speeches but discussions, interaction with the audience, several interesting competitions including sms speed typing test but the biggest of them all was a free Motorola Milestone Giveaway.
And guess what? Yours truly (yeah that's me) ended up winning the big prize. What was the competition? Well it was "Post a Facebook status about the launch event and get most comments on it". I'm highly grateful to my friends and fellows who commented on my status and by the time the comments counting began, I had more than 800 comments on  my status. Woohooo!! While there were many close competitors, the phone lands in my hands and now I'm the first proud user of Mobilink Motorola Milestone. My free gift pack comes with a Mobilink Motorola Milestone  handset with an 8 GB of Micro SD card and a beautiful charging doc that I use more for watching videos now 🙂  . Thank you very much Mobilink for a great free phone and an amazing evening.
More about the phone
Motorola Milestone is an Android 2.1 smart phone with a 3.7 inch multi touch TFT screen with a slide keyboard. This is the same phone that is known as Motorola Droid out there in US. The black colored device has a 5 megapixel camera and features a ARM Cortex A8 600 MHz processor for normal processing and PowerVR SGX530 for graphics. You can find more details about the phone here.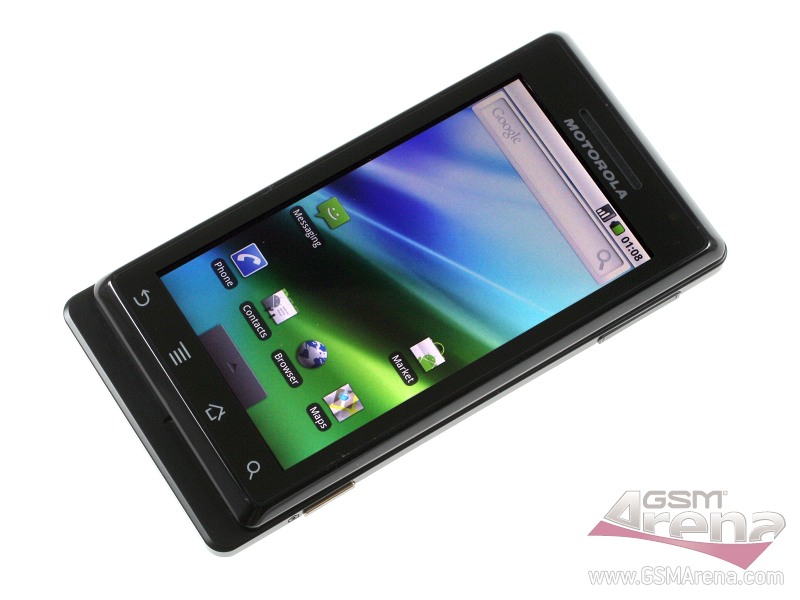 The phone has been introduced in Pakistan by Mobilink exclusively and the latest 2.1 version of Android OS is the biggest attraction for me. When you  buy this phone from Mobilink, you get 3 months of GPRS/EDGE free and I'm waiting for a referral code that Mobilink promised. Once I have the referral link, I'll update this post and you'll get some discount on your purchase. So if you are looking for an Android phone locally, why buy used T-Mobile Androids? Go for a Motorola Milestone.